Re: New GUI and Music Browsing
scwilson wrote:
Hi all,

I am perservering with this new GUI release for my PlayOnHD mini but frankly, I'm at the point of canning it. There are so many bugs it is unbelievable.

Anyhow, I am wondering if there is an easy way to display a decent browse interface for my MP3 collection, with some kind of Album Wall?

I have many MP3 albums and they are all stored, for example in this format;

----- Artist1
---------------Album1
---------------Album2
---------------Album3
----- Artist2
---------------Album1
---------------Album2

So I can browse to my first artist, which may have 3 albums within that folder and with the thumbnail preview option, I don't see any cover art until I open the master folder, then I can see the cover art for the albums inside.

It's seems kind of clunky and is there any third party software that can be used to make a nice browseable music database on the PlayonHD Mini with nice music sheets etc?
Individual cover/album art will show and supported by 2115 and the latest upcoming firmware.
For example the image below, you might notice one album did not show any cover art. As this is the Artist main folder which do have four albums inside, no cover art will show. But you will notice that albums (Kylie and Ayumi) already show the cover art, this is because it is already a direct album.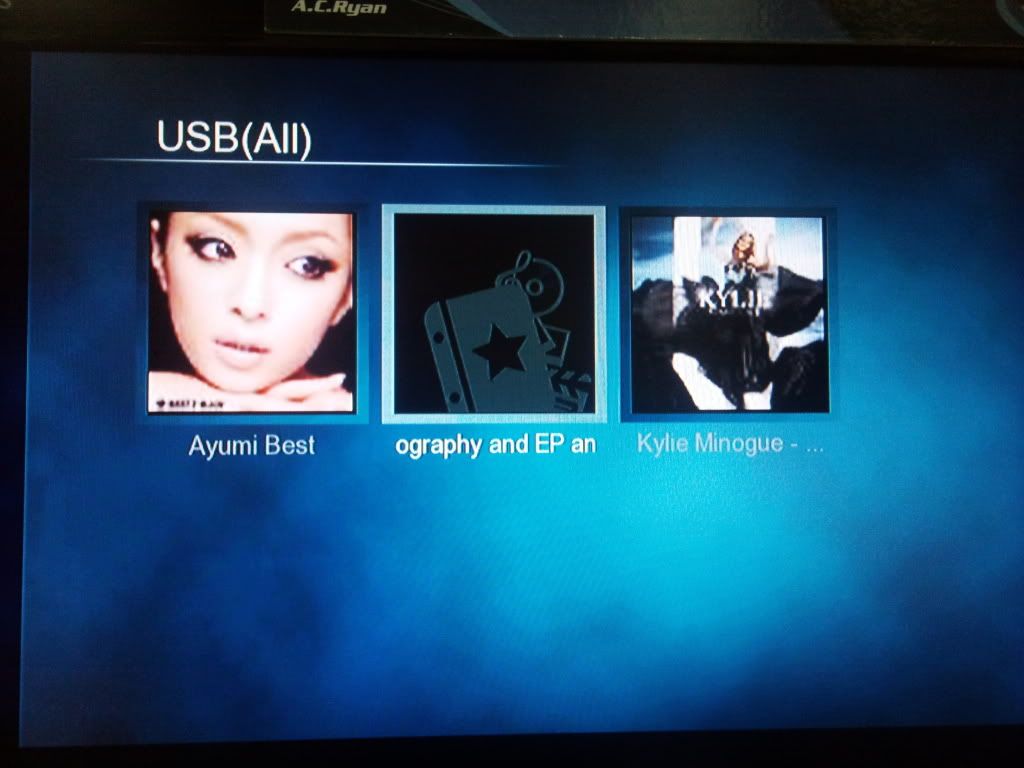 Now on below image. When you go inside the artist main folder (Coldplay Discography), each album will show the cover art.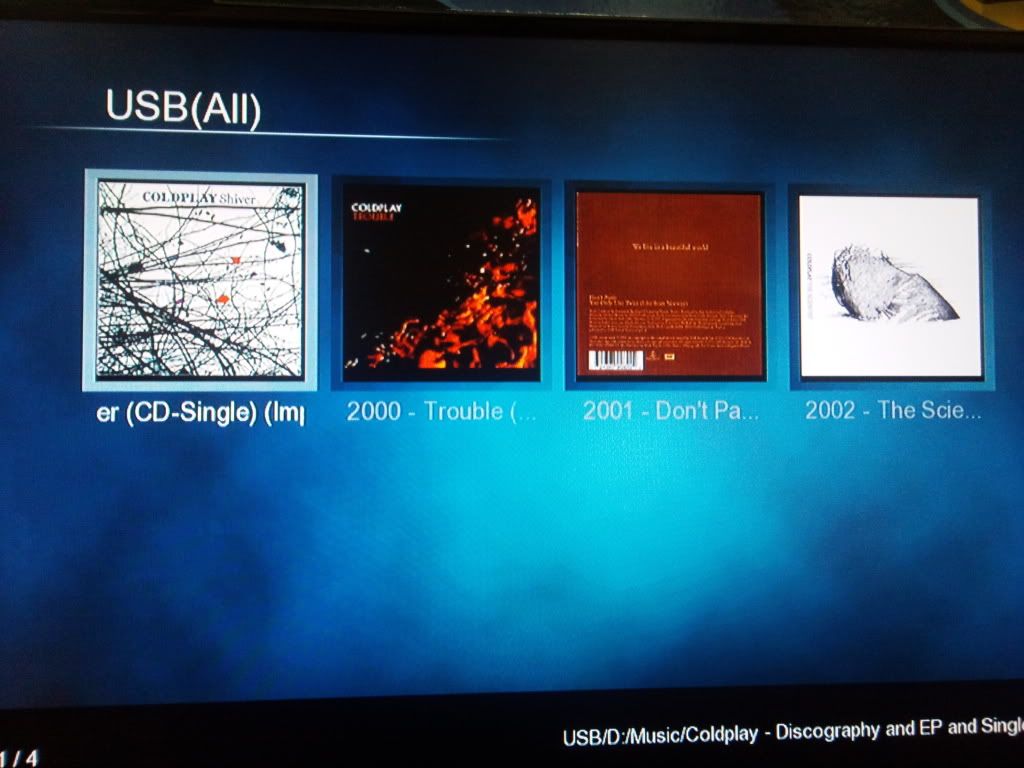 _________________
Best Regards,
AC Ryan Asia Pacific
60 Kaki Bukit Place || 01-12 Eunos Techpark || Singapore 415979
T +65 67483218 ||
Email:
asia@acryan.com
Follow Us:
Twitter
||
Facebook