Re: Testing on a new firmware now. Teaser inside...
A look into some of the new features in the Setup menu.
We understand from users' feedbacks that some videos they play, preferred to be in full screen without any vertical or horizontal black areas. There is now a Screen Size option to set the desired width and height of playback, which can be adjusted both vertically and horizontally within a red box on the TV display. I'm afraid my camera is not good enough to capture the red box I am talking about. But you'll see once the official firmware is released.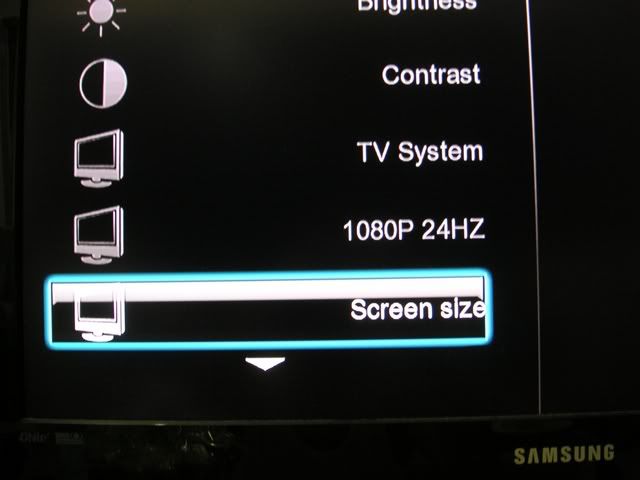 I have set the Screen Size to maximise the display on my LCD TV. Tried it out on one of my WMVHD video, with resolution of 1440x1080, which will appear black areas on both left and right of my TV screen.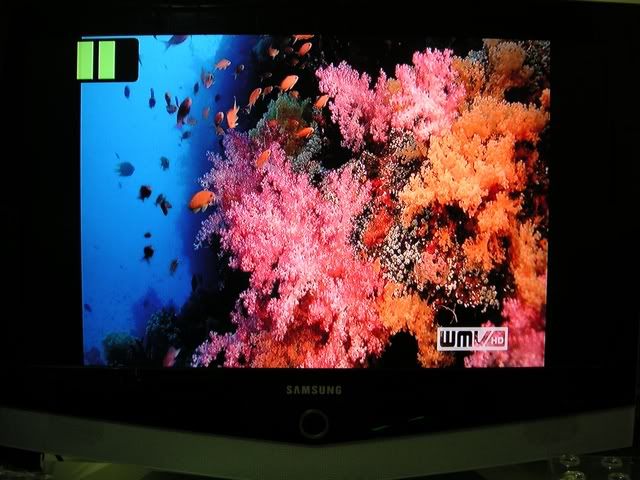 Now with a press of the Zoom button, the video will fit to the screen size which I've set earlier on. Of course, using this Fit to Screen mode may not be desired for low resolution videos, but it's still up to the individual preference.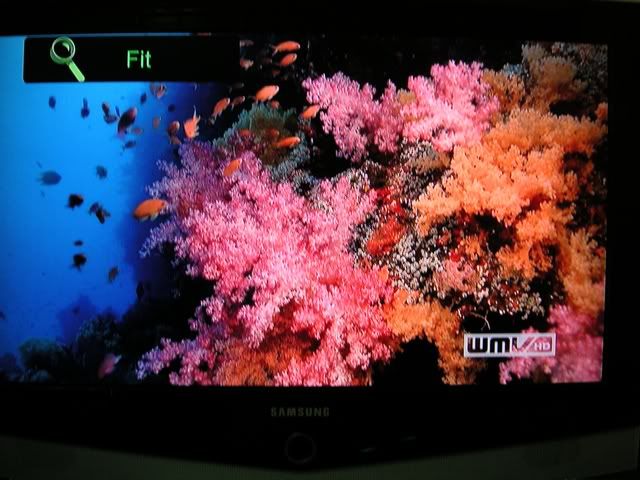 Ever since our Playon!HD is introduced to the consumer market, we have seen users using more than one unit in their home, and wish to interconnect via network for files sharing and video streaming. Now with the default network name of Playon!HD set in every unit, users will be confused about which unit is in the living room, while which other unit is in the bedroom, etc. Users will need to rely on keying in individual IP address to distinguish which is which.
We have added in the flexibility for users to name their own Playon!HD network name. Which in my case, I named it as Eugene_PlayonHD. And similarly on my PC's network, I will be able to see the same name.
_________________
A.C.Ryan Asia Pacific Pte Ltd
60 Kaki Bukit Place || #01-12 Eunos Techpark Lobby A || Singapore 415979
T: +65 6748 3218 (Ext 607) F: +65 6748 4568 W:
www.acryan.com