Hi,
I've embedded album into all files living in my iTunes library.
Viewing my music collection from an external USB connected to POHD Mini has all .mp3 files showing up with album art. So that works as it should.
But zero album art is showing up in the .m4a extension files.
I know that I've correctly embedded because I can see the album art for each individual music file when I browse these files in Windows explorer (Win Vista). Yes, I did have to add a
shell extension
to make this work - confirming album art is definitely embedded.
Example image of what this looks like this: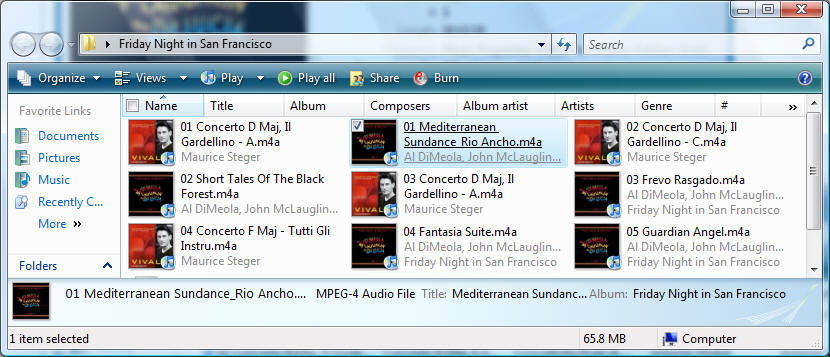 When is album art support coming for individual m4a files? - Or am I doing something wrong...?